THE CONTESTED MEMORY OF THE FIRST WORLD WAR IN MONTENEGRO
SPORNI SPOMINI NA PRVO SVETOVNO VOJNO V ČRNI GORI
DOI:
https://doi.org/10.3986/Traditio2018470103
Abstract
This article focuses on the memory of the period 1914–1916, from the Sarajevo assassination and outbreak of war up to the occupation of Montenegro by the Austro-Hungarian Empire in January 1916 and on two, Serbian and Montenegrin national narratives about the First World War.
***
Ta članek tematizira spomin na obdobje 1914-1916, od atentata na Sarajevu in od izbruha vojne do okupacije Črne gore s strani avstro-ogrskega imperija januarja 1916, in analizira dve nacionalni, srbski in črnogorski pripovedi o prvi svetovni vojni.
Keywords
First World War; Montenegro; narrative; Serbia; memory; discourse // prva svetovna vojna; Črna gora; pripoved; Srbija; spomin; diskurz
References
Bieber, Florian. 2003. Montenegro in Transition. Problems of Identity and Statehood. Baden-Baden: Nomos.
Cattaruza, Amaël. 2010. Territoire et nationalisme au Montenegro. Paris: Harmattan.
Djilas, Milovan. 1945. O crnogorskom nacionalnom pitanju. Beograd: Borba.
Dragičević, Risto. 1968. Tajni ugovor Crne Gore s Austrijom. Cetinje: Obod.
Drašković, Aleksandar. 1995. Mojkovačka bitka. Podgorica: CID.
Džankić, Jelena. 2014. When Two Hands Rock the Same Craddle: Symbolic Dimensions of the Divide Over Statehood and Identity in Montenegro. In: Pål Kolstø (ed.), Strategies of Symbolic Nation Building in Southeastern Europe. London: Ashgate, 115–138.
Džankić, Jelena. 2014. From Creeping to Sprinting: The Foreign Policy of Montenego. In: Soeren Keil and Bernhard Stahl (eds.), The Foreign Policies of Post-Yugoslav States. From Yugoslavia to Europe. London: Palgrave Macmillan, 173–197.
Džankić, Jelena. 2016. Citizenship in Bosnia and Hercegovina, Macedonia and Montenegro: Effects of Statehood and Identity Challenges. London: Ashgate.
Kovačević, Branislav and Marijan M. Miljić (eds.). 2005. Crna Gora i Crnogorci u "Novoj Evropi". Podgorica: Pobjeda.
Mrvaljević, Jakov. 1989. Kraj crnogorskog kraljevstva. Cetinje: Muzeji Cetinja.
Operacije crnogorske vojske u Prvom svetskom ratu. 1954. Beograd: Vojnoistorijski institut.
Radulović, Draga (ed.). 2015. Crna Gora u Prvom svjetskom ratu. Cetinje: Matica crnogorska.
Rakočević, Novica. 1997 (1969). Crna Gora u Prvom svjetskom ratu 1915 – 1918. Podgorica: Unireks.
Rakočević, Radomir L. 2013. Kolašinsko-mojkovački kraj, Ratna hronika Potarja 1912-1918. Mojkovac: Matica crnogorska.
Raspopović, Radoslav M. 1996. Diplomatija Crne Gore 1711-1918. Podgorica – Beograd: Istorijski institute Crne Gore; Vojska.
Rastoder, Šerbo (ed.). 2006. Istorijski leksikon Crne Gore,Vol. 4, K–Per. Podgorica: Vijesti.
Rotković, Radoslav. 2005. Kratka ilustrovana istorija crnogorskog naroda. Podgorica: Crnogorska izdanja.
Šístek, František. 2011. Clericalization of Nationalism. Interpreting the Religious Rivalry between Serbian and Montenegrin Orthodox Churches, 1989-2009. In: András Máté-Tóth and Cosima Rughiniş (eds.), Spaces and Borders. Current Research on Religion in Central and Southeastern Europe. Berlin – Boston: De Gruyter.
Šístek, František. 2014. Regimes of Historicity, Identity and Temporality in Montenegro, 1905-1945. In: Diana Mishkova, Balázs Trencsényi, and Marja Jalava (eds.), "Regimes of Historicity" in Southeastern and Northern Europe, 1890-1945. Discourses of Identity and Temporality. London: Palgrave Macmillan.
Šístek, František. 2015. Narativi o identitetu. Izabrane studije iz crnogorske istorije. Podgorica: Matica crnogorska.
Škerović, Nikola. 2004. Crna Gora za vrijeme prvog svjetskog rata. Podgorica, Beograd: CID; Službeni list Srbije i Crne Gore.
Špadijer, Marko (ed.). 2016. Vijek sjećanja. Stradanje crnogorskih dobrovoljaca pod Medovom 1916. Podgorica: Matica crnogorska.
Treadway, John D. 1983. The Falcon and the Eagle. Montenegro and Austria Hungary, 1908-1914. West Lafayette: Purdue University Press.
Vujović, Dimitrije D. 1962. Ujedinjenje Crne Gore i Srbije. Titograd: Istorijski institut Crne Gore.
Zachova, Sofija. 2013. Černa Gora sled Jugoslavija: dinamika na identičnostite. Sofia: Paradigma.
Zelenika, Milan. 1954. Rat Srbije i Crne Gore 1915. Beograd: Vojno delo.
DOI:
https://doi.org/10.3986/Traditio2018470103
Refbacks
There are currently no refbacks.
Copyright (c) 2019 Traditiones
This work is licensed under a
Creative Commons Attribution-NonCommercial-NoDerivatives 4.0 International License
.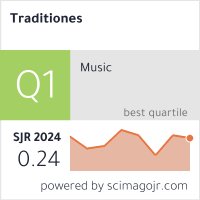 Save
Save
Save