"WE PRESERVED EVERYTHING OLD." FOLK TRADITION AND TRADITIONALISM IN CULTURE OF ETHNIC MINORITIES 
»OHRANILI SMO VSE STARO.« LJUDSKO IZROČILO IN TRADICIONALIZEM V KULTURI ETNIČNIH MANJŠIN
DOI:
https://doi.org/10.3986/Traditio2012410208
Abstract
The paper discusses the conceptualization of two widely spread concepts of culture of ethnic minorities – one which implies that the minority culture is by definition a traditionalist one, and the other that implies it is based exclusively or predominantly on traditional folk culture. These concepts have an impact on the self-understanding of members of the minorities themselves, as well as on the policies toward them by the relevant circles of the majority society. The data used in the discussion is mostly obtained during the long-term field study of Serbs in Hungary.
***

V članku je obravnavana konceptualizacija dveh široko razširjenih konceptov kulture etnične manjšin: ena implicira, da je manjšinska kultura po definiciji tradicionalistična, druga pa. da je osnovana izključno ali pretežno na tradicijski ljudski kulturi. Koncepta vplivata na samorazumevanje pripadnikov manjšin kakor tudi na politike odločilnih krogov večinske družbe. Podatki za razpravo so bili večinoma pridobljeni pri dolgotrajnem terenskem raziskovanju Srbov na Madžarskem.
Keywords
tradition; traditionalism; folk culture; ethnic minorities; ethnic identity // tradicija; tradicionalizem; ljudska kultura; etnične manjšine; etnična identiteta
References
Banjai, Janoš. 2007. Konflikt tradicionalnog i modernog. Manjinski kulturni kanon. Letopis Matice srpske 479 (6): 1105–1114.
Barfield, Thomas (ed.). 1997. The Dictionary of Anthropology. Oxford: Blackwell Publishers.
Blagojević, Gordana. 2010. Narodne igre Srba u dijaspori kao simbol etničkog identiteta. Dosadašnja istraživanja u okviru projekata Etnografskog instituta SANU. In: Blagojević, Gordana (et al, eds.), Tradicija – folklor – identitet. Beograd: Institut Akademije – Visoke škole SPC za umetnost i konzervaciju, 27–40.
Draškić, Miroslav. 1971. Stanovništvo limitrofnog srpskog sela Svinjice u Rumuniji. In: Nedeljković (ed.) 1971, 7–19.
Feintuch, Burt. 1997. Tradition. In: Barfield (ed.) 1997, s. v.
Hobsbawm, Eric. 1983. Introduction. In: Hobsbawm, Eric and Terence Ranger (eds.) 1983, 1–14.
Hobsbawm, Eric. 1990. Nations and Nationalism since 1780: Programme, Myth, Reality. Cambridge: Cambridge University Press.
Hobsbawm, Eric and Terence Ranger (eds.). 1983. The Invention of Tradition. Cambridge: Cambridge University Press.
Jovanović, Bojan. 1994. Čitanje tradicije. Glasnik Etnografskog instituta SANU 43: 137–140.
Kiš, Marija (Kiss, Maria). 1975. Božićnji običaji Srba u Pomazu. Etnografija Južnih Slovena u Mađarskoj 1, 27–49.
Klajn, Ivan and Milan Šipka. 2006. Veliki rečnik stranih reči i izraza. Novi Sad: Prometej.
Kostić, Petar. 1971. Godišnji običaji u srpskim selima rumunskog Đerdapa. In: Nedeljković (ed.) 1971, 7–19.
Lastić, Pera. 1993. Kultura manjina u kontekstu promena u Evropi – Neka iskustva srpske manjine u Mađarskoj. Srpske narodne novine 43 (28. 10.): 4–5.
Naumović, Slobodan. 1996. Od ideje obnove do prakse upotrebe. Ogled o odnosu politike i tradicije na primeru savremene Srbije. In: Palavestra, Predrag and Mirjana Detelić (eds.), Od mita do folka. Kragujevac: Centar za naučna istraživanja SANU i Univerziteta u Kragujevcu (Biblioteka Liceum; 2), 109–145.
Nedeljković, Dušan (ed.). 1971. Zbornik radova. Nova serija I, vol. 5. Beograd: Etnografski institut SANU.
Ober, Loran. 2007. Muzika drugih. Novi izazovi etnomuzikologije. Beograd: Biblioteka XX vek.
Pantelić, Nikola. 1971. Porodični običajii svadbeni obredi u Svinjici. In: Nedeljković (ed.), 57–70.
Pantelić, Nikola. 1977. Ispitivanja "Horvata" – Hrvata u Slovačkoj. Prethodni rezultati. Etnološki pregled 14: 103–110.
Pantelić, Nikola. 1995. National Minority as a Keeper of the Majority's Archaic Cultural Elements. In: Krupa, Andras (et al., eds.), Meeting of Cultures – Conflicts of Cultures (Lectures of the Vth International Conference on ethnographic Nationality Research, Bekescsaba, 7–8–9 October 1993). Bekescsaba and Budapest: Hungarian Ethnographical Society, 162–165.
Pantelić, Nikola. 2005. Razlozi istraživanja enklava manjinskog stanovništva. In: Stanovčić, Vojislav (ed.), Položaj i identitet srpske manjine u Jugoistočnoj i Centralnoj Evropi. Beograd: Međuodeljenski odbor za proučavanje nacionalnih manjina i ljudskih prava SANU (Naučni skupovi; CIX, Odeljenje društvenih nauka; 25), 291–298.
Papp, Richard. 1996. Kisebbség és politika a mai Magyarországon. A magyarországi szerbek politikai antropológiai megközelítése. In: Gergely, András (ed.), Rövid etnoregionális elemzések: etnikai, antropológiai, politológiai tanulmányok. Budapest: MTA PTI Etnoregionális Kutközp, 31–43.
Prelić, Mladena. 1995. Srbi u selu Lovri u Mađarskoj tokom XX veka. Budimpešta: Srpski demokratski savez.
Prelić, Mladena. 2005. Identitet i kultura nacionalen manjine. Srbi u Mađarskoj. In: Радост Иванова (ed.) Всекидневната култура на Българите и Сърбите б постсоциалистическия период: III бугарскo-српскa научна конференција. Сoфия: Етнографски институт с музеи БАН, 216–223.
Prelić, Mladena. 2006. Identitet i kultura nacionalne manjine i narodna tradicija. Neke dileme na primeru Srba u Mađarskoj. Etnografija Srba u Mađarskoj 5, 63–76.
Prelić, Mladena. 2008. (N)i ovde (n)i tamo. Etnički identitet Srba u Mađarskoj na kraju XX veka. Beograd: Etnografski institut SANU (Posebna izdanja; 64).
Prošić-Dvornić, Mirjana. 1995. Modeli retradicionalizacije. Put u budućnost kroz vraćanje u prošlost. Glasnik Etnografskog instituta SANU 44: 293–309.
Rihtman-Auguštin, Dunja. 1991. Istinski ili lažni identitet – ponovo o odnosu folklora i folklorizma. In: Rihtman-Auguštin, Dunja (ed.), Simboli identiteta. Studije, eseji, gradja. Zagreb: HED, 78–89.
Shils, Edward. 1981. Tradition. Chicago and London: University of Chicago Press, Faber and Faber.
SNN. 1993. Srpske narodne novine. Budimpešta: Srpski demokratski savez.
Stanonik, Marija. 1990. General Observations on Folklorism. Etnoloski pregled 26: 15–37.
Terzin, Lazar. 1987. Narodni običaji pravoslavnih Srba u Mađarskoj. In: Medaković, Dejan (ed.), Sentandrejski zbornik 1. Beograd: Sentandrejski odbor SANU, 347–386.
Vučinić Nešković, Vesna. 2008. Božić u Boki Kotorskoj. Beograd: Filozofski fakultet Univerziteta u Beogradu, Čigoja štampa.
Vujičić, Tihomir. 1978. Muzičke tradicije Južnih Slovena u Mađarskoj. Budimpešta: Preduzeće za izdavanje udžbenika.
Williams, Raymond. 1985. Keywords:A Vocabulary of Culture and Society. Rev. Ed. New York: Oxford University Press.
Wolf, Eric R. 1966. Peasants. Englewood Cliffs, New Jersey: Prentice Hall, INC.
DOI:
https://doi.org/10.3986/Traditio2012410208
Refbacks
There are currently no refbacks.
Copyright (c) 2019 Traditiones
This work is licensed under a
Creative Commons Attribution-NonCommercial-NoDerivatives 4.0 International License
.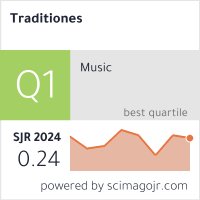 Save
Save
Save