TRANSVERSAL PRACTICES BETWEEN BOURGEOIS COSMOPOLITANISM AND FERVENT GERMAN NATIONALISM. THE SCHILLERVEREIN IN TRIESTE AS AN EXAMPLE OF THE IN-BETWEEN IN THE ALPS-ADRIATIC REGION
TRANSVERZALNE PRAKSE MED MEŠČANSKIM KOZMOPOLITIZMOM IN NEMŠKIM NACIONALIZMOM
DOI:
https://doi.org/10.3986/Traditio2017460402
Abstract
In the course of the Europe-wide Schiller celebrations commemorating the centenary of Friedrich Schiller's birth, a Schillerverein (Schiller Society) was founded in Trieste 1859. It was made up of members of different ethnicities and religious confessions. One of the main aims of the society was to contribute to the cultural life of Trieste by means of (popular) scholarly lectures, concerts, theater performances, dances, and excursions.
***
Ob stoletnici rojstva pesnika Friedricha Schillerja, ki so ga proslavljali povsod po Evropi, so v Trstu leta 1859 ustanovili društvo Schillerverein. Njegovi člani so bili različnih narodnosti in religioznih prepričanj. Eden glavnih ciljev društva je bil z različnimi poljudnimi predavanji, gledališkimi predstavami, plesi in ekskurzijami obogatiti kulturno življenje v Trstu.
Keywords
Schillerverein; Trieste; cosmopolitanism; nationalism; transversality; practices of in-betweenness; society life // Schillerverein; Trst; kozmopolitizem; nacionalizem; transverzalnost; prakse vmesnosti; društveno življenje
References
Adamo, Sergia. 2017. "At Trieste, in 1872, in a palace with damp statues and deficient hygienic facilities ...": Translation and the Construction of Identities in a Context of Language Plurality and Cultural Diversity. Trans. Revue de littérature générale et comparée. 21: 1–22.
Albrecht, Andrea. 2005. Kosmopolitismus. Weltbürgerdiskurse in Literatur, Philosophie und Publizistik um 1800. Berlin: Walter de Gruyter.
Anderson, Benedict. 1983. Imagined Communities: Reflections on the Origin and Spread of Nationalism. London: Verso.
Angelmaier, Lucia. 2000. Wohltätigkeitsvereine in Triest: private Initiativen gegen die Armut im Zeitalter der österreichisch-ungarischen Monarchie (= Beiträge zur neueren Geschichte Österreichs 14). Frankfurt am Main: Peter Lang.
Associazione culturale Friedrich Schiller / Kulturverein Friedrich Schiller. Available at: http://www.schillertrieste.altervista.org/index.html
Beck, Ulrich. 2004. Der kosmopolitische Blick oder: Krieg ist Frieden. Frankfurt am Main: Suhrkamp.
De Lugnani, Silvana. 1986. La cultura tedesca a Trieste dalla fine del 1700 al tramonto dell'Impero absburgico. Trieste: Edizioni Italo Svevo.
Driessen, Henk. 2005. Mediterranean Port Cities: Cosmopolitanism Reconsidered. History and Anthropology 16 (1): 129–141.
Elias, Norbert. 1976. Über den Prozess der Zivilisation. Soziogenetische und psychogenetische Untersuchungen. Vol. 1. Frankfurt am Main: Suhrkamp.
Graevenitz, Gerhart von. 1989. Mythologie des Festes—Bilder des Todes. Bildformeln der Französischen Revolution und ihre literarische Umsetzung. In: Walter Haug (ed.), Das Fest, pp. 526–559. Munich: Fink.
Grawe, Christian. 1994. Das Beispiel Schiller. Zur Konstituierung eines Klassikers in der Öffentlichkeit des 19. Jahrhunderts. In: Jürgen Fohrmann & Wilhelm Voßkamp (eds.), Wissenschaftsgeschichte der Germanistik im 19. Jahrhundert, pp. 638–668. Stuttgart: Metzler.
Gudewitz, Thorsten. 2009. Die Nation vermitteln—Die Schillerfeiern von 1859 und die mediale Konstituierung des nationalen Festraums. In: Jörg Requate (ed.), Das 19. Jahrhundert als Mediengesellschaft (= Ateliers des Deutschen Historischen Instituts Paris 4), pp. 56–65. Munich: Oldenbourg.
Hanisch, Ernst. 1998. Heldenplatz. Transit. Europäische Revue 15: 122–140. Available at: http://www.demokratiezentrum.org/fileadmin/media/pdf/hanisch.pdf
Hobsbawm, Eric. 1983. Introduction. Inventing Traditions. In: Eric Hobsbawm & Terence Ranger (eds.), The Invention of Tradition, pp. 1–14. Cambridge: Cambridge University Press.
Judson, Pieter. 2016. Nationalism and indifference. In: Johannes Feichtinger & Heidemarie Uhl (eds.), Habsburg neu denken. Vielfalt und Ambivalenz in Zentraleuropa. 30 kulturwissenschaftliche Stichworte, pp. 148–155. Vienna: Böhlau.
Kalc, Aleksej. 2008. Tržaško prebivalstvo v 18. stoletju. Priseljevane kot gibalo demografske rasti in družbenih sprememb. Koper: Založba Annales.
Kokot, Waltraud. 2008. Port Cities as Areas of Transition—Comparative Ethnographic Research. In: Waltraud Kokot et al. (eds.), Port Cities as Areas of Transition. Ethnographic Perspectives, pp. 7–24. Bielefeld: transcript.
Lengauer, Hubert. 2006. Der diskrete Charme der Peripherie. Franz Ernst Pipitz (1815–1899). Ein Kärntner Schriftsteller im Übergang vom Vormärz zum Nachmärz. In: Primus-Heinz Kucher (ed.), Adolf Ritter von Tschabuschnigg (1809–1877): Literatur und Politik zwischen Vormärz und Neoabsolutismus (= Literaturgeschichte in Studien und Quellen 13), pp. 51–76. Vienna: Böhlau.
Ličen, Daša. 2017. The Vagaries of Identification in the Societa di Minerva of Trieste (1810–1916). Traditiones 46 (1-2, suppl.). DOI: http://dx.doi.org/10.3986/Traditio2017460403
Magris, Claudio, & Angelo Ara. 2014. Triest. Eine literarische Hauptstadt in Mitteleuropa. Ins Deutsche übertragen von Ragni Maria Gschwend. Munich: dtv.
Meinecke, Friedrich. 1917 (1908). Weltbürgertum und Nationalstaat. Studien zur Genesis des deutschen Nationalstaats. 4th rev. ed. Munich: Oldenbourg.
Mikoletzky, Juliane. 1995. Bürgerliche Schillerrezeption im Wandel: Österreichs Schillerfeiern 1859–1905. In: Hanns Haas & Hannes Stekl (eds.), Bürgerliche Selbstdarstellung. Städtebau, Architektur, Denkmäler, pp. 165–183. Vienna: Böhlau.
Millo, Anna. 1990. Le élite del potere a Trieste. Una biografia collettiva 1891–1938 (= Studi e ricerche storiche 140). Milan: Angeli.
Millo, Anna. 2007. Trieste, 1830–70: From Cosmopolitanism to the Nation. In: Laurence Cole (ed.), Different Paths to the Nation. Regional and National Identities in Central Europe and Italy, 1830–70, pp. 60–81. Basingstoke: Palgrave Macmillan.
Moritsch, Andreas. 2001. Dem Nationalstaat entgegen (1848–1914). In: Andreas Moritsch (ed.), Alpen-Adria. Zur Geschichte einer Region, pp. 339–406. Klagenfurt: Hermagoras.
Nipperdey, Thomas. 1976. Verein als soziale Struktur in Deutschland im späten 18. und frühen 19. Jahrhundert. Eine Fallstudie zur Modernisierung I. In: Thomas Nipperdey (ed.), Gesellschaft, Kultur, Theorie. Gesammelte Aufsätze zur neueren Geschichte (= Kritische Studien zur Geschichtswissenschaft 18), pp. 174–205. Göttingen: Vandenhoeck & Ruprecht.
Noltenius, Rainer. 1984. Dichterfeiern in Deutschland. Rezeptionsgeschichte als Sozialgeschichte am Beispiel der Schiller- und Freiligrath-Feiern. Munich: Fink.
Noltenius, Rainer. 1988. Schiller als Führer und Heiland. Das Schillerfest 1859 als nationaler Traum von der Geburt des zweiten deutschen Kaiserreichs. In: Dieter Düding, Peter Friedemann, & Paul Münch (eds.), Öffentliche Festkultur. Politische Feste in Deutschland von der Aufklärung bis zum Ersten Weltkrieg (= Rowohlt Enzyklopädie / Kulturen und Ideen 462), pp. 237–258. Reinbek: Rowohlt.
Noltenius, Rainer. 1992. Die Nation und Schiller. In: Helmut Scheuerer (ed.), Dichter und ihre Nation, pp. 151–175. Frankfurt am Main: Suhrkamp.
Nußbaumer, Erich. 1956. Geistiges Kärnten. Literatur- und Geistesgeschichte des Landes. Klagenfurt: Verlag Ferdinand Kleinmayr.
Opela, Anna. 1996. "Vom Strande der Adria"—Aspekte der deutsch-österreichischen Kultur in Triest 1866–1871. In: Klaus Amann (ed.), Literatur und Nation. Die Gründung des Deutschen Reiches 1871 in der deutschsprachigen Literatur—mit einer Auswahlbibliographie (= Literatur in der Geschichte, Geschichte in der Literatur 36), pp. 439–460. Vienna: Böhlau.
Ortner, Max. 1910. Dr. Franz Ernst Pipitz. In: Car 1 (100): 59–80.
Petronio, Marina. 1989. La società Schiller di Trieste. Il primo quinquennio di attività (1860–1865). In: Giuseppe Radole (ed.), La civica cappella di S. Giusto. 450 anni di musica a Trieste (1538–1988), pp. 251–274. Trieste: Edizioni Italo Svevo.
Pipitz, Franz Ernst. 1991. Memoiren eines Ketzers. Ed. Wilhelm Baum. Klagenfurt: Hermagoras.
Radole, Giuseppe. 2010. Lo "Schillerverein" a Trieste. Storia e personaggi (= Archivio della Cappella Civica di Trieste 24). Ed. by Marco Sofianopulo. Udine: Pizzicato.
Santi, Matej (ed.). 2015. Zwischen drei Kulturen: Musik und Nationalitätsbildung in Triest. Vienna: Hollitzer.
Schatzdorfer, Günther. 2008. Triest. Portrait einer Stadt. Geschichten zur Geschichte. Vienna: Carinthia-Verlag.
Waley, Paul. 2009. Introducing Trieste: A Cosmopolitan City? Social & Cultural Geography 10 (3): 243–256.
Wilhelmer, Lars. 2015. Transit-Orte in der Literatur. Eisenbahn—Hotel—Hafen—Flughafen. Bielefeld: Transcript.
Wirtz, Michaela. 2006. Patriotismus und Weltbürgertum. Eine begriffsgeschichtliche Studie zur deutsch-jüdischen Literatur 1750–1850. Tübingen: Niemeyer.
DOI:
https://doi.org/10.3986/Traditio2017460402
Refbacks
There are currently no refbacks.
Copyright (c) 2019 Traditiones
This work is licensed under a
Creative Commons Attribution-NonCommercial-NoDerivatives 4.0 International License
.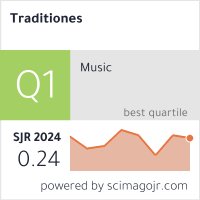 Save
Save
Save