REMEMBERING "THE FATHER OF THE CONTEMPORARY STATE OF CROATIA". THE CELEBRATION OF TUĐMAN'S BIRTHDAY IN HIS BIRTHPLACE
SJEĆANJE NA "OCA SUVREMENE HRVATSKE". PROSLAVA TUĐMANOVA ROĐENDANA U NJEGOVU RODNOM MJESTU
DOI:
https://doi.org/10.3986/Traditio2014430107
Abstract
This article explores diverse strategies and mechanisms of remembering Franjo Tuđman, Croatia's first president, after the country gained its independence in 1991. The authors discuss how Tuđman's figure is constructed in contemporary Croatian society by focusing on its use in political discourse and in public space. The article's central part deals with realms of memory in Veliko Trgovišće, Tuđman's birthplace, on the ninety-second anniversary of his birth.
***

Razprava obravnava različne strategije in mehanizme spominjanja na Franja Tuđmana, prvega predsednika hrvaške države, ki si je neodvisnost pridobila leta 1991. Avtorici razpravljata o tem, kako je Tuđmanova podoba figure konstruirana v sodobni hrvaški družbi, pri čemer se osredotočata na njeno rabo v političnih diskurzih in javnem prostoru. Osrednji del članka je posvečen realnosti spominov v Velikem Trgovišću, Tuđmanovem rojstnem kraju, na 92. letnico njegovega rojstva.
Keywords
realms of memory; Franjo Tuđman; Veliko Trgovišće; birthplace; birthday celebration; post-socialism // realnost spomina; Franjo Tuđman; Veliko Trgovišće; rojstni kraj; praznovanje rojstnega dne; post-socializem
References
24sata. 2013. Titov transparent donijeli su pred Tuđmanov spomenik. 24sata (May 19th). http://www.24sata.hr/reporteri/titov-transparent-donijeli-su-pred-tumanov-spomenik-315543
Aralica, Ivan. 2002. Detuđmanizacija i tuđmanizacija. Dom i svijet 386 (May 23rd). http://www.hic.hr/dom/386/dom01.htm
Belaj, Marijana. 2008. I'm Not Religious, but Tito Is a God: Tito, Kumrovec, and the New Pilgrims. Peter Jan Margry, ed. Shrines and Pilgrimage in the Modern World. New Itineraries into the Sacred. Amsterdam: Amsterdam University Press, 71–93.
Brajević, Ines. 2011. Spomenik Franji Tuđmanu na Rivi prolazi na Vijeću. Dalmacija News (July 5th). http://stari.dalmacijanews.com/Vijesti/View/tabid/74/ID/60606/Spomenik-Franji-Tumanu-na-Rivi-prolazi-na-Vijecu.aspx
Buršić, Ivana, Ivana Lasan, Grozdana Stolnik, Vlasta Miler, Ksenija Miloš, and Jadranka Škrebenc (eds.). 2011. Popisane osobe, kućanstva i stambene jedinice, prvi rezultati popisa 2011 po naseljima. Statistička izvješća 1411/2011: 14–159.
Butković, Davor. 2012. Razotkrivanje Zorana Milanovića: Tuđmana razumijem, a Gotovina? On je žrtva, plaća nečiji tuđi dug. Jutarnji list (January 1st) http://www.jutarnji.hr/template/article/article-print.jsp?id=996748
Čapo Žmegač, Jasna. 1997. Objektivni i subjektivni čimbenici identifikacije sa zajednicom. Etnološka tribina 20: 69–82.
Connerton, Paul. 1989. How Societies Remember. Cambridge: Cambridge University Press.
Čulić, Marinko. 2014. Tuđman – i poslije Tuđmana. Zagreb: Novi liber. http://www.h-alter.org/vijesti/politika/tudjman-poslije-tudjmana-1
Dr. Franjo Tuđman … 2014. Dr. Franjo Tuđman – 92. godišnjica rođenja. Hrvatska demokratska zajednica. http://hdz.hr/vijest/nacionalne/dr-franjo-tudman-92-godisnjica-rodenja
Foucault, Michel. 1977. Language, Counter-Memory, Practice: Selected Essays and Interviews. New York: Cornell University Press.
Fuštin, Sebastijan. 2009. Otvaranjem knjižnice obilježena 10. godišnjica smrti dr. Franje Tuđmana. Zagorje.com (December 10th). http://www.zagorje.com/clanak/vijesti/otvaranjem-knjiznice-obiljezena-godisnjica-smrti-dr-franje-tudmana
Halbwachs, Maurice. 1980 [1950]. The Collective Memory. New York: Harper & Row Colophon Books.
HDLU. 2012. Natječaj za izbor idejnog kiparskog rješenja spomenika dr. Franji Tuđmanu (May 14th). http://www.hdlu.hr/2012/05/natjecaj-za-izbor-idejnog-kiparskog-rjesenja-spomenika-dr-franji-tudmanu/
Hjemdahl, Kirsti Mathiesen, and Nevena Škrbić Alempijević. 2006. Backlash. The Reappearing of a Vanished Marshall. Ethnologia Europaea, Journal of European Ethnology 35 (1–2): 98–102.
Holjevac, Tatjana. 2006. Zaključak o imenovanju Trga dr. Franje Tuđmana. Službeni glasnik Grada Zagreba 18 (6). http://www1.zagreb.hr/SlGlasnik.nsf/VPD/9E0C0BCF41B70B93C12572520036BAC1?OpenDocument
Igrec, Gordana. 2000. Tuđmanov dom – centar državotvorstva u Hrvata. Slobodna Dalmacija (November 12th). http://arhiv.slobodnadalmacija.hr/20001112/novosti2.htm
Jović, Josip. 2001. Predgovor knjizi Zorana Vukmana Put u Balkaniju. Split: Verbum.
Jurdana, Srećko. 2002. Hrvatska: deset krvavih godina. Nacional 322 (January 15th) http://www.nacional.hr/clanak/11463/hrvatska-deset-krvavih-godina
Kissinger, Henry. 2002. Dr. Franjo Tuđman – vizije i postignuća. UHIP. http://www.tudjman.hr/rekli-su/
Klarić, Ivan. 2013. Stipe Petrina: Franjo Tuđman nam je uništio budućnost i ne zaslužuje ulicu u Primoštenu! PoltikaPlus (July 21st). http://www.politikaplus.com/novost/83384/stipe-petrina-franjo-tudman-nam-je-unistio-buducnost-i-ne-zasluzuje-ulicu-u-primostenu
Kovčić, Barbara. 2013. Svečano otkriven spomenik dr. Franji Tuđmanu, rad akademskoga kipara Kuzme Kovačića. Portal Hrvatskoga kulturnog vijeća (May 15th). http://www.hkv.hr/reportae/ostali-autori/15133-veliko-trgovisce-svecano-otkriven-spomenik-dr-franji-tudmanu.html
Letica, Slaven. 2006. Tuđmanu dati zračnu luku i kip na Markovu trgu. Večernji list (December 17th). http://www.vecernji.hr/hrvatska/tudjmanu-dati-zracnu-luku-i-kip-na-markovu-trgu-826249
Matijanić, Vladimir. 2013. Policija: Tuđmana čuvamo zbog sigurnosne procjene i analize rizika; U noći sa subote na nedjelju kod spomenika bilo čak pet policijskih vozila. Slobodna Dalmacija (May 21st). http://www.slobodnadalmacija.hr/Hrvatska/tabid/66/articleType/ArticleView/articleId/210743/Default.aspx
Nora, Pierre. 1996. Realms of Memory. The Construction of the French Past, vol. 1. Conflicts and Divisions. New York: Columbia University Press.
O našoj općini … [no year]. O našoj općini – Općina danas. Općina Veliko Trgovišće. http://www.veliko-trgovisce.hr/o-nasoj-opcini.html
Odluka o ukidanju ulice … 2013. Odluka o ukidanju ulice dr.Franje Tuđmana u Primoštenu je barbarski i najcrnji čin Općinskog vijeća. Hrvatska demokratska zajednica (July 22nd). http://www.hdz.hr/novosti/lokalne/odluka-o-ukidanju-ulice-drfranje-tudmana-u-primostenu-jebarbarski-i-najcrnji-cin-opcinskog-vijeca/
Paraga, Dobroslav. 1999. Franjo Tuđman (1990. – 1999.) ili deset krvavih godina. Hrvatska Stranka Prava 1861. http://www.hsp1861.hr/vijesti/991215tu.htm
Pauković, Davor. 2008. Predizborna kampanja u Hrvatskoj 1990. u svjetlu hrvatskog i srpskog novinstva. Časopis za suvremenu povijest, 40 (1): 13–32.
Rihtman-Auguštin, Dunja. 2000. Ulice moga grada. Antropologija domaćeg terena. Belgrade: Biblioteka XX vek.
Sadkovich, James J. 2010. Tuđman – prva politička biografija. Zagreb: Večernji edicija. http://blog.vecernji.hr/zvonimir-despot/tko-je-bio-franjo-tudman-932
Schramm, Katharina. 2011. Introduction—Landscapes of Violence: Memory and Sacred Space. History & Memory 23 (1): 5–22.
Šimić, Zlatko. 2013. Najneizvjesniji izbori ove nedjelje – laburist trubač protiv pjesnika iz SDP-a u Tuđmanovu rodnom selu. Jutarnji.hr (May 31st). http://www.jutarnji.hr/najneizvjesnijiizbori-u-povijesti-zagorskog-mjesta--laburist-trubac-protiv-pjesnika-iz-sdp-a-u-tudmanovurodnom-selu/1105876/
Škiljić Ravenšćak, Ana. 2013. HDZ ZG: Dr. Franjo Tuđman zaslužuje najljepši trg u Zagrebu. Večernji list (May 8th). http://www.vecernji.hr/zg-vijesti/hdz-zg-dr-franjo-tudjman-zasluzuje-najljepsi-trg-u-zagrebu-550291
Škrbić Alempijević, Nevena, and Kirsti Mathiesen Hjemdahl (eds.). 2006. O Titu kao mitu. Proslava Dana mladosti u Kumrovcu. Zagreb: Srednja Europa and FF Press.
Stanić, Jelena, Laura Šakaja, and Lana Slavuj. 2009. Preimenovanja zagrebačkih ulica i trgova. Migracijske i etničke teme 25 (1–2): 89–124.
Susović, Senka. 2008. Premijer otvorio staru školu. Zagorje.com (May 16th). http://www.zagorje.com/clanak/vijesti/premijer-otvorio-staru-skolu
tportal.hr/Hina.hr. 2013. Karamarko umjesto broša okačio Tuđmanovu sliku. tportal.hr (May 14th). http://www.tportal.hr/vijesti/hrvatska/261584/Karamarko-umjesto-brosa-okacio-Tudmanovu-sliku.html
Vodič kroz hrvatske muzeje i zbirke. 2011. Zagreb: Muzejski dokumentacijski centar.
Watson, Nicola J. 2006. The Literary Tourist: Readers and Places in Romantic and Victorian Britain. Basingstoke: Palgrave Macmillan.
Z. D. 2013. Tuđman ostao bez ulice u Primoštenu. GlasIstre.hr (July 22nd). http://www.glasistre.hr/vijesti/hrvatska/tudjman-ostao-bez-ulice-u-primostenu-417100
Žanić, Ivo. 2002. South Slav Traditional Culture as a Means to Political Legitimization. Sanimir Resić and Barbara Törnquist-Plewa, eds. The Balkans in Focus. Cultural Boundaries in Europe. Lund: Nordic Academic Press, 45–58.
DOI:
https://doi.org/10.3986/Traditio2014430107
Refbacks
There are currently no refbacks.
Copyright (c) 2019 Traditiones
This work is licensed under a
Creative Commons Attribution-NonCommercial-NoDerivatives 4.0 International License
.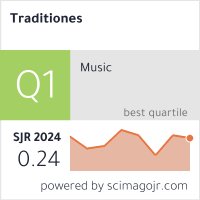 Save
Save
Save