JAN SOBIESKI. ANNIVERSARIES OF THE 1683 BATTLE OF VIENNA (FROM 1783 TO 1983) AND ITS HISTORICAL IMAGINATION
JAN SOBIESKI. OBLETNICE BITKE LETA 1683 PRI DUNAJU (1783–1983) IN ZGODOVINSKA IMAGINACIJA
DOI:
https://doi.org/10.3986/Traditio2014430103
Abstract
This article presents how the image of Jan Sobieski evolved between anniversaries of the Battle of Vienna celebrated in Poland from 1783 to 1983. Which figure was celebrated, memorized, and presented during these years? Was it still the same figure of the Father of the Nation, Savior of the Nation and Christianity, Lion of Lechistan, Lightning of the East, and Leader of the Nation? Or a forgotten figure of the past?
***

Avtor v članku predstavlja, kako se je razvijala podoba Jana Sobieskega med obletnicami bitke pri Dunaju na praznovanjih med leti 1783 do 1983. Katera podoba je bila slavljena, spominjana in prikazana v teh letih. Ali je šlo za isto podobo očeta naroda, rešitelja naroda in krščanstva, Leva Lechistan, svetlobe vzhoda in voditelja naroda. Ali pa gre za pozabljeno figuro preteklosti.
Keywords
Jan Sobieski; battle of Vienna; ritual practice; anniversary; memory // Jan Sobieski; bitka pri Dunaju; ritualne prakse; obletnice; spomin
References
Anderson, Benedict. 1983. Imagined Communities: Reflections on the Origin and Spread of Nationalism. London: Verso.
Bąk-Koczarska, Celina. 1982. Rada miejska organizatorem obchodu 200-lecia Odsieczy Wiedeńskiej w Krakowie. Krzysztofory 9: 38–55.
Connerton, Paul 1989. How Societies Remember. Cambridge: Cambridge University Press.
Edwards, Elisabeth. 2012. The Camera as Historian: Amateur Photographers and Historical Imagination, 1885–1918. Durham: Duke University Press.
Franaszek, Antoni & Kazimierz Kuczman (eds.). 1990. Odsiecz wiedeńska. 1683. Wystawa jubileuszowa w Zamku Królewskim na Wawelu w trzechsetlecie bitwy. Tło historyczne i materiały źródłowe. 2 vols. Kraków: Państwowe Zbiory Sztuki na Wawelu.
Frost, Warwick & Jennifer Laing. 2013. Commemorative Events: Memory, Identities, Conflict. London: Routledge.
Galos, Adam. 1980. Obchody rocznicy wiedeńskiej w XIX wieku (= Śląski Kwartalnik Historyczny Sobótka 35).
Kuczała, Barbara. 1982. Odsiecz wiedeńska w twórczości Jana Matejki. Krzysztofory 9: 31–37.
Łuszczkiewcz, Władysław. 1883. Z wystawy starożytności z czasów Sobieskiego w Sukiennicach wrażenia i uwagi. Kraków: Nakładem St. Cichockiego.
Nora, P. 1989. "Between the Memory and the History: Les Lieux de Memoire." Representations 26 (special Issue: Memory and Counter-Memory): 4–24.
Nowolecki, Antoni, 1883. Na pamiątkę 200-letniej rocznicy odsieczy Wiednia 1683 r.: uroczystości ku uczczeniu pamięci Jana III w dzielnicach polskich i za granicą. Kraków: Wydawnictwo Czytelni Ludowej.
Polkowski, Ignacy X. 1884. Kronika dni wrześniowych 1883. Kalendarz krakowski Józefa Czecha na rok 1884.
Pamięć o wiedeńskiej odsieczy. Wystawa w 325 rocznicę zwycięstwa pod Wiedniem, Wrzesień-grudzień 2008. 2008. Cracow: Wawel Royal Castle.
Śliziński, J. 1979. Jan III Sobieski w literaturze narodów Europy. Warsaw: Wydawnictwo Ministerstwa Obrony Narodowej.
Tarnowski, S. 1883. "Obchód wiedeńskiej rocznicy." Przegląd Polski 70: 24–35.
Tron pamiątek 1696–1996ku czci Jana Sobieskiego w trzechsetlecie śmierci (katalog wystawy). 1996. Warsaw: Muzeum Pałac w Wilanowie.
Wallis, S. 1933. "Jak Polacy na Śląsku w r. 1883 obchodzili 200-lecie wyprawy Sobieskiego pod Wiedeń." Śląsk Sobieskiemu, pp. 51–54. Piekary: Śląski Komitet Obchodowy w Wielkich Piekarach.
Wisłocki, Władysław. 1884. Sobiesciana. Bibliografia jubileuszowego obchodu dwóchsetnej rocznicy potrzeby wiedeńskiej z r.1683. Lwów: Centralny Komitet Jubileuszowy.
DOI:
https://doi.org/10.3986/Traditio2014430103
Refbacks
There are currently no refbacks.
Copyright (c) 2019 Traditiones
This work is licensed under a
Creative Commons Attribution-NonCommercial-NoDerivatives 4.0 International License
.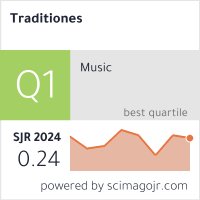 Save
Save
Save