VSTOP V EVROPSKO UNIJO V DOLINI IDRIJE
CELEBRATIONS IN THE IDRIJA RIVER VALLEY OF SLOVENIAN ENTRANCE INTO THE EUROPEAN UNION
DOI:
https://doi.org/10.3986/Traditio2006350109
Abstract
Članek obravnava dogodke v dolini reke Idrije na italijansko- slovenski meji ob vstopu Slovenije v EU 1. maja 2004. Gre za povezano kulturno regijo na obeh straneh reke, ki je bila že v preteklih stoletjih mejna, a jo je najbolj prizadela meja med Italijo in Jugoslavijo po 2. svetovni vojni. Prekinila je vitalne povezave, zato so kraji na obeh straneh meje nazadovali. Na krajevni proslavi in srečanjih domačinov v naslednjih mesecih je prišla do izraza skupna tradicionalna kultura, ne kot nostalgična rekonstrukcija, ampak kot izraz olajšanja po zgodovinskih travmah.
***

Analyzed are the events that had taken place in the Idrija River Valley when Slovenia joined the European Union on May 1, 2004. The villages on both sides of the river were the ones most affected by the newly established border between Italy and Yugoslavia after the Second World War. The months following the entrance of Slovenia in the European Union were marked by a number of festivities, cultural events, and encounters organized by the local population. These reflect the common traditional cultural elements that, rather than a nostalgic reconstruction, express a sincere relief after the traumas of the past.
Keywords
vstop Slovenije v EU; meje; ljudsko gledališče; tihotapstvo; Kambreško; Benečija; kostanjarstvo // Slovenian entrance in the European Union; borders; folk theatre; smuggling; Kambreško; Slavia Veneta; chestnut growing
References
[B. n. a.]. 1968. Veliki Slovenec za Slovence na obeh straneh meje. Trinkov koledar za leto 1969 [Čedad]: 62–64.
Floreancig, Giuseppe - Kokoc. 1999. Par starin pod Human. Trinkov koledar za leto 1999: 53–156.
Gruden, Živa in Milan Grego. 1998. Beneška Slovenija / Slavia Veneta. Ljubljana: Družina.
Kos, Vili idr. (ur.). 2005. Atlas Slovenije. Ljubljana: Mladinska knjiga.
Medvešček, Pavel. 1990. Na rdečem oblaku vinograd rase. Ljubljana: Kmečki glas (Glasovi; 3).
Melink, Branko. 1995. Marijino Celje nad Kanalom 1, 2, 3. Marijino Celje: Župnijski urad (Sakralni spomeniki Primorske; 87).
Melink, Branko. 2005. Sveti Kancijan (Kocijan). Podružnična cerkev v Britofu ob Idriji. V: V zavetju sv. Kancijana. 1505–2005 ob 500-letnici cerkve v Britofu. Britof: Turistično društvo Kolovrat Lig: 7–22.
Pirona, Giulio Andre (idr.). 1977. Il nuovo Pirona. Vocabolario friulano. Udine: Società Filologica Friulana.
Predan, Izidor - Dorič. 1997. Piše Petar Matajurac. Trst: Devin, Novi Matajur.
Savnik, Roman idr. 1968. Krajevni leksikon Slovenije. I. knjiga. Zahodni del Slovenije. Ljubljana: Državna založba Slovenije.
Vuk, Helena in Savo. 2005. Območje podružnične cerkve sv. Kancijana. V: V zavetju sv. Kancijana. 1505–2005 ob 500-letnici cerkve v Britofu. Britof: Turistično društvo Kolovrat Lig: 25–46.
DOI:
https://doi.org/10.3986/Traditio2006350109
Refbacks
There are currently no refbacks.
Copyright (c) 2019 Traditiones
This work is licensed under a
Creative Commons Attribution-NonCommercial-NoDerivatives 4.0 International License
.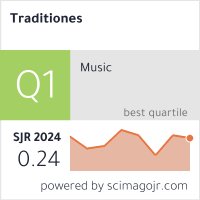 Save
Save
Save