TRADITION, REVITALIZATION AND INNOVATION IN CONTEMPORARY RITUALS IN SLOVAKIA
TRADICIJA, OŽIVLJANJE IN INOVACIJE V SODOBNIH RITUALIH NA SLOVAŠKEM
DOI:
https://doi.org/10.3986/Traditio2007360209
Abstract
This paper looks at the process of change in rituals in eight western Slovakian villages after 1989 and examines how these changes have been perceived by informants. The following topics are discussed: how have traditional elements survived to this day; how is socio-economic differentiation of the community reflected in rituals; what are the reasons for and functions of revitalization; and which are the new elements introduced after 1989, and how are they perceived by the community?
***

Predstavljeni so novejši procesi v spreminjanju ritualov na primeru raziskave v osmih podeželskih krajih na zahodnem Slovaškem po letu 1989, s posebnim poudarkom na tem, kako jih doživljajo ljudje sami. Obravnavana so naslednja vprašanja: kako so fenomeni tradicije preživeli v tem času, kako družbeno-ekonomska diferenciacija skupnosti odseva v ritualih, kateri so razlogi in funkcije revitalizacije, kakšne so inovacije po vsebini, zgledih in v doživljanju ljudi.
Keywords
rituals; tradition change; contemporary culture; Slovakia // rituali; spreminjanje tradicije; sodobna kultura; Slovaška
References
Augé, Marc. 1999. Antropologie současných světu [Anthropology of Contemporary Worlds]. Praha.
Danglová, Olga. 1986. Vzťah tradície a módy (Relationship Between Tradition And Fashion). Slovenský národopis 34 (1–2): 202–206.
Danglová, Olga. 1998. Vizuálno-estetická stránka tradičnej svadby (Visual-Aesthetic Side of Traditional Wedding). Český lid 85 (3): 240–256.
Geertz, Clifford. 2000. Spôsob písania v etnológii [Writing Style in Etnology]. Etnologické rozpravy 1–2: 166–169.
Geertz, Clifford. 2000b. Interpretace kultur [The Interpretation of Cultures]. Praha.
Jakubíková, Kornélia. 1988. Customary Tradition of Contemporary Wedding in Slovakia. Ethnologia Slavica 20: 208–217.
Jakubíková, Kornélia. 1999. Wedding in the Context of Family and Social Relations. Ethnologia Slovaca et Slavica 28–29: 93–101.
Krivý, Vladimir. 2005. Hodnotové orientácie, kolektívne identity a hodnotové štiepenie v slovenskej spoločnosti [Values, Collective Identities and Value Differentiations in Slovak society]. Slovenský národopis 53 (3): 262–284.
Magulová, Z. 2001/02. Poznanie a postoje vysokoškolskej mládeže ku kalendárnym sviatkom a zvykom. [University Students Knowledge of and Attitudes to Calendar Holidays, Semester Paper]. Trnava: Katedra etnológie FF, Univerzita Cyrila a Metoda Trnava.
DOI:
https://doi.org/10.3986/Traditio2007360209
Refbacks
There are currently no refbacks.
Copyright (c) 2019 Traditiones
This work is licensed under a
Creative Commons Attribution-NonCommercial-NoDerivatives 4.0 International License
.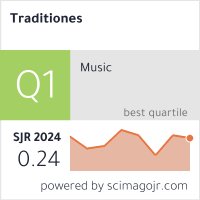 Save
Save
Save