FONETIČNO ZAPISOVANJE NAREČNIH ETNOLOŠKIH BESEDIL
PHONETIC TRANSCRIPTION OF DIALECT ETHNOLOGY TEXTS
DOI:
https://doi.org/10.3986/Traditio2008370108
Abstract
Prispevek nudi osnovo za razpravo o fonetičnem zapisovanju slovenskih koroških govorov v Avstriji in prikaz transkripcijskih možnosti, kar naj bi služilo zlasti etnologom in literatom, ki imajo željo izražati svoje pesniške misli tudi po domače.
***

This article offers a basis for discussing phonetic transcription of Slovenian dialects in Austrian Carinthia and a presentation of transcription methods. This will especially assist ethnologists and men of letters that wish to express their poetic thoughts in their local dialect.
Keywords
narečjeslovje; avstrijskokoroška slovenska narečja; narodopisje; zapisovanje narečij // dialectology; Slovenian dialects in Austrian Carinthia; ethnography; transcribing dialects
References
Hafner, Stanislaus in Erich Prunč (ur.). 1982–2007. Thesaurus der slowenischen Volkssprache in Kärnten. Wien: Österreichische Akademie der Wissenschaften.
Karničar, Ludwig. 1990. Der Obir-Dialekt in Kärnten. Die Mundart von Ebriach/Obirsko im Vergleich mit den Nachbarmundarten von Zell/Sele und Trögern/Korte (Phonologie, Morphologie, Mikrotoponymie, Vulgonamen, Lexik, Texte). Wien: Verlag der Österreichischen Akademie der Wissenschaften.
Logar, Tine. 1975. Slovenska narečja. Besedila. Zbral in uredil Tone Logar. Ljubljana: Mladinska knjiga.
Makarovič, Marija (ur.). 1994–2004. Tako smo živeli. Življenjepisi koroških Slovencev 1–12. Celovec, Dunaj, Ljubljana: Mohorjeva družba.
Pleteršnik, Maks. 2006 [1894–95]. Slovensko nemški slovar. Transliterirana izdaja. (2. zv.) Ljubljana: Založba ZRC.
Šašel, Josip. 1936. Narodno blago iz Roža. Maribor: Zgodovinsko društvo.
Zdovc, Paul. 1968. Die Mundart des südöstlichen Jauntales in Kärnten. Lautlehre und Akzent der Mundart der Poljanci. Dissertation zur Erlangung des Doktogrades an der philosophischen Fakultät der Universität Wien. Wien.
DOI:
https://doi.org/10.3986/Traditio2008370108
Refbacks
There are currently no refbacks.
Copyright (c) 2019 Traditiones
This work is licensed under a
Creative Commons Attribution-NonCommercial-NoDerivatives 4.0 International License
.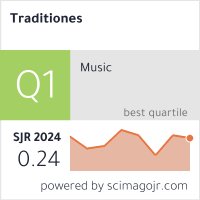 Save
Save
Save