MEETING BETWEEN SPECIES. NONHUMAN CREATURES FROM FOLKLORE AS CHARACTERS OF FANTASY LITERATURE
SREČANJA VRST. NEČLOVEŠKA BITJA IZ FOLKLORE KOT LIKI FANTAZIJSKE KNJIŽEVNOSTI
DOI:
https://doi.org/10.3986/Traditio2011400312
Abstract
Many folklore creatures live new lives in fantasy literature. In this article, I will discuss two Finnish fantasy books, Else Lassila's Hyväntuulenlaakso and Johanna Sinisalo's Ennen päivänlaskua ei voi. Both books are set in modern Finland, where there really exists a race of supernatural creatures similar to the supernatural races that exist in Finnish folklore. I intend to ascertain the links between folklore creatures and those present in these fantasy books. Does the presence of folklore contribute something special to fantasy literature?
***

Številna bitja iz folklore živijo svoje novo življenje v fantazijski književnosti. V članku sta obravnavani finski fantazijski deli, Hyväntuulenlaakso (Dolina dobrega Meseca) Else Lassila in Ennen päivänlaskua ei voi (Ne pred sončnim zahodom) Johanne Sinisalo. Obe sta postavljeni v sodobno Finsko, kjer naj bi resnično obstajala vrsta nadnaravnih bitij, prav tako je vrsta takšnih bitij poznana v finski folklori. Avtorico zanimajo skupne značilnosti teh bitij v folklori in književnosti. Ali folklora dodaja fantazijski zgodbi kaj posebej značilnega?
Keywords
folklore and fantasy; third life of folklore; Finnish folklore; Finnish fantasy literature // foklora in fantazija; tretje življenje folklore; finska golklora; finska fantazijska književnost
References
Allen, Graham. 2000. Intertextuality. London and New York: Routledge.
Apo, Satu. 1986. Ihmesadun rakenne: juonien tyypit, pääjaksot ja henkilöasetelmat satakuntalaisessa kansansatuaineistossa. Helsinki: Finnish Literature Society. (In English: The Narrative World of Finnish Fairy Tales: Structure, Agency and Evaluation in Southwest Finnish Folktales. Helsinki: Finnish Academy of Sciences, 1995.)
Haavio, Martti. 1942. Suomalaiset kodinhaltiat [Finnish elves]. Helsinki: WSOY.
Honko, Lauri. 1990. Folkloreprosessi [The process of folklore]. Sananjalka 32: 93–121.
Lassila, Else. 1995. Hyväntuulenlaakso. Helsinki: WSOY.
Leppälahti, Merja. 2005. The Use of Scandinavian Legends in Fantasy Literature Today. Conference paper in Celtic-Nordic-Baltic Folklore Symposium on Folk Legends held in Reykjavik, Iceland 15.–18.6. 2005.
Nikolajeva, Maria. 1988. The Magic Code: The Use of Magical Patterns in Fantasy for Children. Stockholm: Almqvist & Wiksell International.
Sinisalo, Johanna. 2000. Ennen päivänlaskua ei voi. Helsinki: Tammi.
Sinisalo, Johanna. 2004. Fantasia lajityyppinä ja kirjailijan työvälineenä [Fantasy as a genre and the tool of the author.] In: Kristian Blomberg, Irma Hirsjärvi and Urpo Kovala (eds.), Fantasian monet maailmat. Helsinki: BTJ Kirjastopalvelu, 11–31.
Stattin, Jochum. 1992. Näcken. Spelman eller gränsvakt? [Näcken (water elf), a musician or guardian of border?] Stockholm: Carlssons.
Timonen, Eija. 2004. Perinne käsikirjoittajan työkaluna [Folklore as the tool of the scriptwriter]. Rovaniemi: University of Lapland.
Tolkien, J. R. R. 1997 [1947]. On Fairy-Stories. In: Tolkien, Christopher (ed.), The Monsters and Critics. London: Harper Collins Publisher, 109–161.
DOI:
https://doi.org/10.3986/Traditio2011400312
Refbacks
There are currently no refbacks.
Copyright (c) 2019 Traditiones
This work is licensed under a
Creative Commons Attribution-NonCommercial-NoDerivatives 4.0 International License
.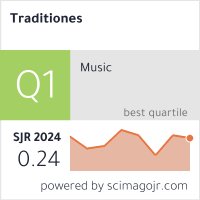 Save
Save
Save