THE GANGA PARADOX
PARADOKS GANGA
DOI:
https://doi.org/10.3986/Traditio2012410211
Abstract
The intention of this paper is to focus on the symbolic fate of an 'unusual' folklore expression which, thanks to is indisputable authenticity, has broken through to the status of internationally protected World Intangible Heritage while, at the same time, it has been stalked by the long-term and unsolved controversies of local political taboo and subversion.
***

Namen prispevka je pozornost simbolični usodi 'nenavadnega' izraza folklore, ki se je, zahvaljujoč nedvoumni avtentičnosti, prebil na mednarodno zaščiten položaj na seznamu svetovne dediščine, hkrati pa ga spremljajo dolgotrajne in nerazrešene kontroverznosti lokalnega političnega tabuja in subverzivnosti.
Keywords
ganga; Dalmatian hinterland; Western Herzegovina; political folklore; intangible heritage // ganga; dalmatinsko zaledje; zahodna Hercegovina; politična folklora; nesnovna dediščina
References
Bašić, Stanko. 2006. Moje vjetrenjače – to hrvatstvo, ta Hrvatska (eseji). Zadar: Udruga 3000 godina Zadra.
Belančić, Milorad. 2005. Razlozi za dekonstrukciju. Beograd: Krug.
Bhabha, Homi. 1994. Location of Culture. New York and London: Routledge.
Bosanac, Gordana. 2005. Utopija i inauguralni paradoks. Prilog filozofsko-političkoj raspravi. Zagreb: Kruzak.
Butković, Davor. 2001. Hercegovci ne smiju biti žrtve naših kriza. http://www.jutarnji.hr/hercegovci-ne-smiju-biti-zrtvenasih-kriza/588986/
Ćaleta, Joško. 2007. »Stavi prst u uvo, pa goni«. Etnomuzikološki i antropološki pregled glazbovanja dalmatinskog zaleđa. In: Prica, Ines and Tea Škokić (eds.), Split i drugi. Kulturnoantropološki i kulturnostudijski prilozi. Zagreb: Institut za etnologiju i fokloristiku (Biblioteka Nova etnografija), 161–182.
Lindstrom, Nicole. 2003. Between Europe and Balkans: Mapping Slovenia and Croatia's 'Return to Europe' in the 1990s. Dialectical Anthropology 27 (3–4): 313–329. DOI: http://dx.doi.org/10.1023/B:DIAL.0000006189.45297.9e
Luketić, Katarina. 2008. Bijeg s Balkana 2. Zarez 224, 7. 2. 2008, 18.
Marić, Branko. 1934. Hercegovačka ganga. In: Hrvatski kalendar. Napredak, 105–107.
Matišić, Mate. 2011. Moja dalmatinska zagora je pod zemljom, u šanatorijima. Vrime 10 (portal Imotske novine, 30. 4. 2011).
Melegh, Atila. 2006. On the East-West Slope: Globalization, Nationalism, Racism and Discourses on Central and Eastern Europe. Budapest and New York: Verso.
Mijatović, Anđelko. 1973. Ganga (pismice iz Hercegovine, Imotske krajine, Duvna, Livna i Kupresa). Duvno: Naša ognjišta (Knj. 4).
Obad, Orlanda. 2009. Imperij kao uzvraćanje udarca. Predodžbe o kulturi i identitetu u hrvatskih pregovarača s Europskom unijom. Narodna umjetnost 46 (2): 111–127.
Obad, Orlanda. 2011. Europska unija u Hrvatskoj. Društvena percepcija iz perspektive postkolonijalne teorije (PhD Dissert, Ms.).
Pavičić, Jurica. 2007. 15 laži u koje vjerujemo. Jutarnji list, 3. 5. 2007. http://www.jutarnji.hr/15-lazi-u-koje-vjerujemo/172854/
Petrović, Ankica. 1995. Perceptions of Ganga. World of Music 37 (2): 60–71.
Prica, Ines. 2007a. U potrazi za postsocijalističkim subjektom. Narodna umjetnost 44 (1): 163–186.
Prica, Ines. 2007b. Problemi intepretacije tranzicije iz nerealnog socijalizma. In: Ribić, Vladimir (ed.), Antropologija postsocijalizma. Beograd: Odelenje za etnologiju i kulturnu antropologiju, 24–51.
Prica, Ines. 2009. Political Items on the Ground of the Trivial: Singing politics of Croatian transition. Ethnoanthropozoom 6: 71–93.
Prica, Ines. 2010. Bricolage a la carte. Struktura tranzicijskog mita. In: Marjanić, Suzana and Ines Prica (eds.), Mitski zbornik. Zagreb: Institut za etnologiju i fokloristiku, HED, Scarabeus, 483–494.
Todorova, Maria. 1999. Imaginarni Balkan. Beograd: Biblioteka xx vek.
Žanić, Ivo. 2003. Simbolični identitet Hrvatske u trokutu raskrižje-predziđe-most. In: Historijski mitovi na Balkanu. Sarajevo: Istorijski institut. http://www.iis.unsa.ba/izdavacka_djelatnost/posebna_izdanja/mitovi/mitovi.html
DOI:
https://doi.org/10.3986/Traditio2012410211
Refbacks
There are currently no refbacks.
Copyright (c) 2019 Traditiones
This work is licensed under a
Creative Commons Attribution-NonCommercial-NoDerivatives 4.0 International License
.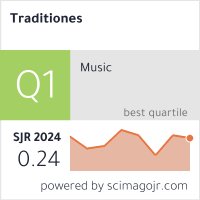 Save
Save
Save