FRANC KRAMAR IN NJEGOVA ZBIRKA »IŽANSKEGA IN DRUGEGA NARODNEGA BLAGA«
FRANC KRAMAR AND HIS COLLECTION OF »ORAL TRADITION FROM IG AND OTHER REGIONS«
DOI:
https://doi.org/10.3986/Traditio2005340211
Abstract
V članku je predstavljen skladatelj Franc Kramar iz Matene pri Igu na Dolenjskem predvsem kot nabiralec pripovednega izročila. Ljudske pesmi je začel zapisovati že v mladosti, ob tem pa je nabiral tudi drugo gradivo, še posebej ljudske pravljice in povedke, anekdote, šaljive zgodbe, zagovore, ljudske molitve, ljudske vraže in prerokovanja, pregovore, uganke in otroške igre. Nabrano izročilo je nameraval izdati v samostojni zbirki Ižansko in drugo narodno blago. Po nasvete in priporočilo se je obrnil na pravnika ter mladinskega in humoristčnrga pisatelja Frana Milčinskega. Milčinski je priporočil natis tega gradiva, ki mu je bilo oddano v pogled leta 1914, toda objavo je preprečila prva svetovna vojna.
***

The author analyzes the work of composer Franc Kramar from Matena by Ig in Lower Carniola, focusing primarily on his role of a collector of folk narratives. As a youth, Kramar started to record on paper folk songs along with other material, especially folktales, anecdotes, humorous stories, invocations, folk prayers, folk believe, prophesies, riddles, and children's games. Intending to publish this material in a publication with the title Ižansko in drugo narodno blago (Oral Tradition from Ig and Other Regions), he seeked advice and recommendation from lawyer and author of humorous and children's stories Fran Milčinski. Upon examining the material submitted by Kramar in 1914 Milčinski wrote a recommendation, but the onset of the First World War prevented the printing of the book.
Keywords
ljudska pesem; ljudska pravljica; ljudska povedka; pripovedništvo; anekdota; šaljiva zgodba; nabiranje ljudskega izročila // folk song; folktale; folk narrative; anecdote; humorous story; collecting folk heritage
References
Aarne, Antti in Stith Thompson. 1961. The Types of the Folktale. A Classification and Bibliography. Helsinki: Folklore Fellow (FFC 184).
Kramar, Franc. 1922, 1926. Kako in kje sem nabiral slovenske narodne pesmi. Cerkveni glasbenik 45: 49.
Kramar, Franc. 1928. Prazne vere na Ižanskem. O vicanju duš in o mrtvih. Naš dom 20 (sept.): 218.
Kropej, Monika. 1995. Pravljica in stvarnost. Odsev stvarnosti v slovenskih ljudskih pravljicah in povedkah ob primerih iz Štrekljeve zapuščine. Ljubljana: Založba ZRC.
Kropej, Monika. 2001. Karel Štrekelj. Iz vrelcev besedne ustvarjalnosti. Ljubljana: Založba ZRC.
Kumer, Zmaga. 1959. Slovenske ljudske pesmi z napevi. Poročilo o glasbenem gradivu, nabranem 1906–1914 pod Štrekljevim vodstvom, zdaj v Glasbenonarodopisnem inštitutu v Ljubljani. Slovenski etnograf 12: 203–210.
Kumer, Zmaga. 1959/60. V spomin Francu Kramarju. Glasnik Slovenskega etnografskega društva 2 (2): 14.
Kumer, Zmaga. 1995. Štrekljevo delo za slovensko ljudsko pesem. V: Muršič, Rajko in Mojca Ramšak (ur.), Razvoj slovenske etnologije od Štreklja in Murka do sodobnih etnoloških prizadevanj. Ljubljana: Slovensko etnološko društvo (Knjižnica Glasnika Slovenskega etnološkega društva 23): 9–21.
Matičetov, Milko. 1962. Štrekljeva zapuščina in korespondenca s Francem Kramarjem. Ob petdesetletnici smrti dr. Karla Štreklja. Slovenski etnograf 15: 223–242.
Milčinski, Franc (ur.). 1920. Süha roba. Risbe Hinka Smrekarja. Ljubljana: Založba umetniške propagande [na platnicah letnica izida 1919].
Slovenske ljudske pesmi 1–4. 1970–1998. Slovenske ljudske pesmi 1–4. Ljubljana: Slovenska matica.
Štrekelj, Karel. 1895–1923. Slovenske narodne pesmi 1–4. Ljubljana: Slovenska matica.
Uther, Hans-Jörg. 2004. The Types of International Folktales. A Classification and Bibliography I, II, III. Helsinki: FF (FFC 284, 185, 186).
DOI:
https://doi.org/10.3986/Traditio2005340211
Refbacks
There are currently no refbacks.
Copyright (c) 2019 Traditiones
This work is licensed under a
Creative Commons Attribution-NonCommercial-NoDerivatives 4.0 International License
.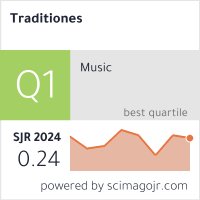 Save
Save
Save