SRBI U BELOJ KRAJINI. UVID U SADAŠNJE STANJE
SERBS IN WHITE CARNIOLA: INSIGHT INTO THE CURRENT SITUATION
DOI:
https://doi.org/10.3986/Traditio2010390108
Abstract
V članku so predstavljeni podatki in opazovanja iz štirih srbskih vasi v Beli krajini (Bojanci, Marindol, Milići in Paunovići), zbrani v letih 2007–2009. S pomočjo že objavljene literature je bilo mogoče pripraviti pogled na položaj srbske etnične skupnosti v času raziskave.
***

This article discusses the state of the affairs related to the Serbs living in White Carniola, Slovenia in the villages of Bojanci, Marindol, Milići, and Paunovići. Original fieldwork carried out from 2007 to 2009, along with previously published literature, has helped to created a synchronic perspective on the ethnic Serbian community in White Carniola.
Keywords
Srbi; Bela krajina; Slovenija // Serbs; White Carniola; Slovenia
References
Цвијић, Јован. 1966. Балканско полуострво и јужнословенске земље. Београд.
Dražumerič, Marinka. 1988. Srbi v Beloj krajini. U: Slavec, Ingrid i Tatjana Dolžan (ur.), Zgodovinske vzporednice slovenske in hrvaške etnologije, Dolenjske toplice, 3. –5. 11. 1987. Ljubljana: SED, 302–318.
Dražumerič, Marinka i Marko Terseglav. 1987. Prispevek k preučevanju Srbov v Beli krajini. Traditiones 16: 205–245.
Дрљача, Душан. 1990. Опште и посебно у чувању и губљењу етничког идентитета Срба у расејању. Гласник Етнографског института САНУ 39: 21–31.
Filipović, Milenko S. 1970. Srpska naselja u Beloj krajini (u Sloveniji). U: Radovi, knj. 35. Sarajevo: Akademija nauka i umetnosti BiH, 147–238.
Knežević Hočevar, Duška. 2004. Kri ni voda. Potomci Uskokov ob slovensko-hrvaški meji. Razprave in gradivo [Ljubljana: Inštitut za narodnostna vprašanja] 45: 126–143.
Komac, Miran. 2006. Percepcije slovenske integracijske politike. »Uskoško« prebivalstvo v Beli Krajini, etnična diskriminacija v delovnem okolju, izseljevanje in povratništvo Slovencev. Zaključno poročilo. Ljubljana: Inštitut za narodnostna vprašanja.
Libkind, Karmela. 1976. Razvitak društvenog identiteta tokom akulturacije. Kultura [Beograd: Zavod za proučavanje kulturnog razvitka] 35: 63–77.
Лукић-Крстановић, Мирослава. 1986. Новија проучавања етничког идентитета. Гласник Етнографског института САНУ 35: 60–72.
Majstorović, Stevan. 1979. U traganju za identitetom. Beograd: Slovo ljubve, Prosveta.
Мал, Јосип. 1924. Ускочке сеобе и словеначке покрајине. Београд: Српска академија наука и уметности (Српски Етнографски зборник; 30; Насеља српских земаља; 18).
Petrović, Tanja. 2006. Ne tu ne tam. Srbi v Beloj krajini in njihova jezikovna ideologija v procesu zamenjave jezika. Ljubljana: Založba ZRC.
Petrović, Tanja. 2009. Srbi u Beloj Krajini. Jezička ideologija u procesu zamene jezika. Beograd: Balkanološki institut SANU (Posebna izdanja; 109).
Станојевић, Станоје. 1924. Белокрањци. У: Народна енциклопедија: српско-хрватско-словеначка, књ. 1. Загреб: Библиографски завод, 147–149.
Stojković, Branimir. 2008. Evropski kulturni identitet. Beograd: Službeni glasnik.
Терсеглав, Марко. 1989. Прилог проучавању етничког идентитета белокрањских Срба. У: Зборник радова 20. Београд: Етнографски институт САНУ, 75–88.
Terseglav, Marko. 1996. Uskoška pesemska dediščina Bele krajine. Ljubljana: ZRC SAZU.
Влаховић, Бреда. 1975. Етнички процеси у Белој Крајини (Словенија). Гласник Етнографског института САНУ 24: 103–107.
DOI:
https://doi.org/10.3986/Traditio2010390108
Refbacks
There are currently no refbacks.
Copyright (c) 2019 Traditiones
This work is licensed under a
Creative Commons Attribution-NonCommercial-NoDerivatives 4.0 International License
.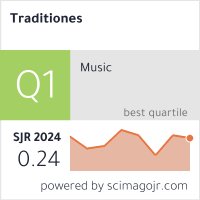 Save
Save
Save